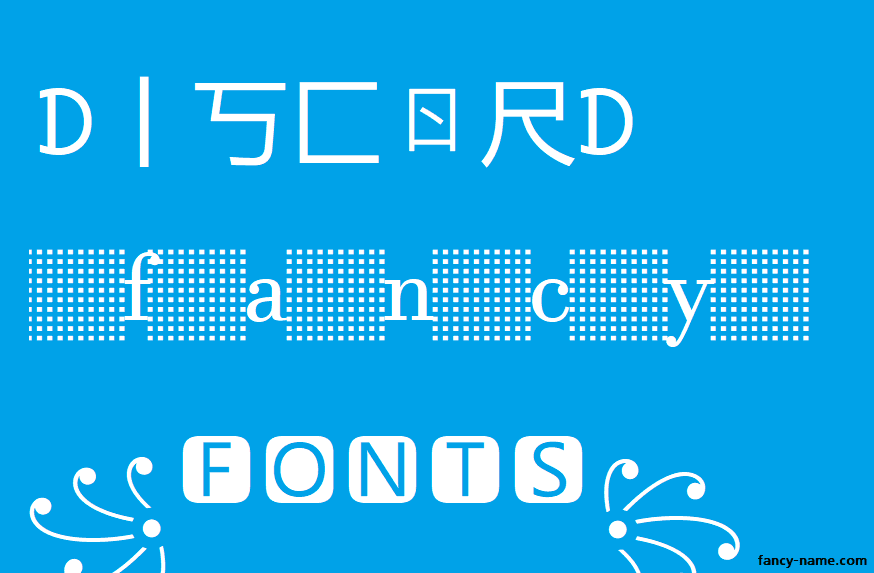 Welcome to Discord Fonts Generator
Often we see in Discord channels that people put messages with cute, fancy, or even weird fonts. Have you noticed a stylish username in Discord?

However, we all know there is no such option in Discord to enter or choose different stylish fonts, only standard markdown syntax is available. It only has bold, italics, and underlines options.
So, how to change fonts in the Discord server?
On this page, you can generate more than 100 different exotic fonts styles for Discord. All free of cost.

In the TEXT INPUT box, enter any message/Username/chats and then simply click on any font format you liked. It will be automatically copied. Now, simply paste it anywhere in Discord you like. Below is the image that shows it all.
What fonts use Discord?
By default, Discord is using "GG Sans" font across the all the platforms. This change was done after 1st Dec 2022. Earlier, Discord was using "Uni Sans" font.However, due to compatability issues with many languages, it had to shoft to "GG Sans" font.
How to get fancy fonts for discord?
By default, Discord doesn't provide any fancy, stylish fonts. Period!
That is why this site is created.

Follow the steps above and you can get all types of cool text fonts for username, chats, etc.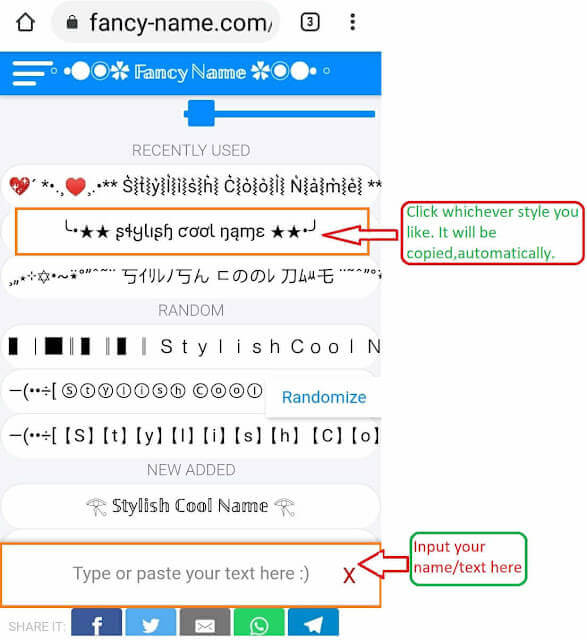 How to get fancy fonts for discord usernames?
Here, on this page you will get everything you need for fancy discord usernames. There are 100 plus discord special fonts with symbols. Now your username will look exciting. Just follow the steps given above.

In short, on this page type what you want, click on the font you like, and paste it in the discord.
Simple !!!, Click, Auto Copy and paste it.
How to add/mark spoiler text in discord?
Just type /spoiler before you type the actual message. This is a cool feature. Often we get too many messages and we really don't want to read everything, neither want to force others to read all our messages. As an etiquette, you can put "/spoiler" at the beginning. Or select the text you want to hide and click on the "eye" icon there. Now your message will be darkened. If anyone is interested to see your message, they have to click on it.
For attachments, you need to click on the check-box "Mark as spoiler".
Once they click it, it cannot be hidden again.
How to bold in Discord?What is Discord bold font?
1.To make any text bold, simply put that text inside two asterisks.For example

**Bold text Here**

2. To make any text bold italics,put that text inside three asterisks.For example

*** bold italics Text Here ***
How to add GIFs to your messages?
Just type "/giphy" at the beginning. You will get the options. In fact, there are many other options with "/" in discord, You can check out them too.
How do the fancy fonts in Discord work?
Though Discord provides only markdown syntax, still it accepts Unicode characters.

That's the trick. All the beautiful, fancy and weird fonts you see in this fancy text generator for Discord are actually different Unicode characters. Some were introduced for specific purposes like gaming, business transactions, academician to put formulas, some others are letters from different languages :).

These letters look like stylish English characters.
Where can I use these fancy fonts?
Answer: Anywhere, any platform which accepts Unicode Characters. Fortunately, the stylish fonts generated here can be used in all the popular social media platforms like Facebook, Instagram, Twitter, Snapchat, Youtube, WhatsApp, etc. Note, we are not associated with any of these platforms. Just providing exotic Unicode fancy text fonts for you to use anywhere you wish.
Show me some sample fonts?
Okay!!!. Here you go.
D̷i̷s̷c̷o̷r̷d̷ ̷f̷o̷n̷t̷s̷
D̶̺̎̂i̵̢̧̨̞͉̗͍̱̍͑́̿̽̆́ş̸̡̧̥̩̰̻͈̻̾͑͝c̶͔̥̜̊̿̇͒̈́̆͘o̷̢̺̤̪̳̥̻̬̫̎͌r̷͍͕̣̫̹̔͌d̷̘̞͇̀̈́ ̸̖͓̦̦̼͇́̅̈́̈́̊̽̉͒̍f̵̜͍̰̓͋̇̌̇͆̾̚ͅỏ̷̢̤̻͔͙͙̱̭͉̀̄̾̓̂̐͂̏͝n̷͙̲͈̫̖̠̍̽̍͗̾͛͒͗t̴͕͖̦͈̅̀̈́́̀̑͝s̶̘̃̓̒͌̌͋̀̂
░D░i░s░c░o░r░d░ ░f░o░n░t░s░
D̶̺̎̂i̵̢̧̨̞͉̗͍̱̍͑́̿̽̆́ş̸̡̧̥̩̰̻͈̻̾͑͝c̶͔̥̜̊̿̇͒̈́̆͘o̷̢̺̤̪̳̥̻̬̫̎͌r̷͍͕̣̫̹̔͌d̷̘̞͇̀̈́ ̸̖͓̦̦̼͇́̅̈́̈́̊̽̉͒̍f̵̜͍̰̓͋̇̌̇͆̾̚ͅỏ̷̢̤̻͔͙͙̱̭͉̀̄̾̓̂̐͂̏͝n̷͙̲͈̫̖̠̍̽̍͗̾͛͒͗t̴͕͖̦͈̅̀̈́́̀̑͝s̶̘̃̓̒͌̌͋̀̂
▄︻デd̷i̷s̷c̷o̷r̷d̷ ̷f̷o̷n̷t̷s̷══━
Old English Font for Discord
d̶i̶s̶c̶o̶r̶d̶ ̶f̶o̶n̶t̶s̶
💖*•♥ d͛⦚i͛⦚s͛⦚c͛⦚o͛⦚r͛⦚d͛⦚ f͛⦚o͛⦚n͛⦚t͛⦚s͛⦚ ♥•*💖
💖🌟😍 Share this page
Click to Copy... Sharing is caring